 Restore your vital energy and take control of your wellbeing
A Natural Medicine
The practice of Homeopathy is a form of healing that promotes natural health and the gentle, rapid revitalisation of the body, mind and spirit. Homeopathic treatment is individualised for each patient we have. We look at you as a totality, considering everything about you as a human being before a decision is made on a treatment plan. Symptom management and palliation is not the prime goal, a lifting of the vital energy and whole constitution is instead. This gives the body back its own ability to heal and remove disease in time.
How the practice of homeopathy works
In its element, we use something called "the simulum" to help treat the case. If it can cause, it can cure: like for like. A remedy that could cause the symptoms can cure them, in a potentised minimal homeopathic dose. By matching the same energy and resonance with a remedy, we begin to lift the disease state. However, not all our homeopathic remedies work in this way. Some are simply titrated forms of essential minerals to instruct the body to absorb compounds to tissues. They're called "cell salts". We also have a whole host of herbal remedies for organ health at hand, which work better in potency/dilution! This is called organopathic medicine, which was perfected by British homeopath James Burnett.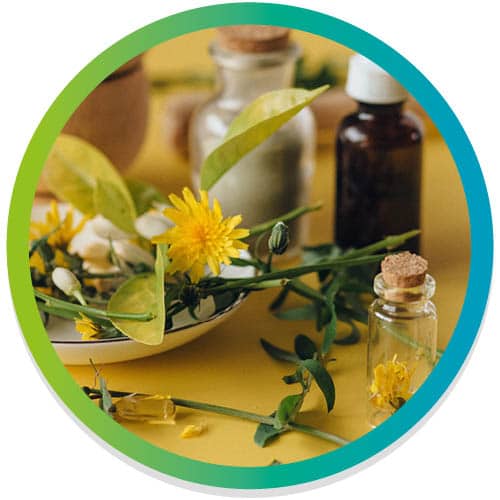 Natural Medicine
At Restore Homeopathy, it is my aim to help you and your body gently lift itself back into balance. Your body and its ability to heal itself benevolently is far stronger than you have ever been led to believe.
If you or anyone you know such as family and friends, suffers from any of the following:
Chronic fatigue

Excessive anxiety/fear

Digestive problems

Depression

Emotional troubles

Stress


Mood swings

Sleep disturbances

Skin conditions

Organ health problems

Digestive Disorders

Children's health

Menstrual health

Menopausal symptoms

Irregular periods

Mental health

Migraines

Arthritis

Weight Gain
And if you have tried quite a few other therapies with mixed results, it might be you need some homeopathy to get things moving energetically again. I do encourage you to still work with your other practitioners and GP, so the homeopathy can work complimentary to them and you can track your results effectively.
Location – Homeopahty Kingsbridge, Devon.
I am situated in Kingsbridge at Harbour House, Prominade, Kingsbridge, TQ7 1JD.
My service area also covers the South Hams, Totness and Plymouth, in Devon.
As a Homeopath, making an appointment for clients to visit in person is the primary focus. It's great to treat someone directly and really get a feel for them and the case they present. However, I understand that online can be easier for some due to their schedule or distance from me, so video appointments are available. Please feel free to contact me to discus my services and how they can work for you.

Initial consultation
In person or video
1 hour and 15 minutes

Follow up
In person or video
1 hour appointments
I am so glad that my son had the opportunity to work with Liam. He has dealt with various issues for much of his 11 years. One that was very embarrassing and difficult for him was that his fingers had 14 warts on them. After working with Liam for about 6 months, we saw improvements in his anxiety level and the warts were completely healed. I have not seen any indication of them returning. Liam was very attentive in following up and seeing how my son was doing and asking many great questions to find out what was going on with him. I would definitely recommend his help.
I came to Liam after losing my wife late last year. I was looking for some clarity and guidance along with a new way of thinking.  I had never used homeopathy before and was slightly hesitant on the process but Liam guided me along the way.  He explained  each step of the process which put me at ease and also meant that I started to learn a thing or two about the herbs and healing process which  I didn't know before.
His knowledge and approachable nature made me feel comfortable discussing very personal topics.  I also found a lot of comfort in knowing that I wasn't being prescribed any medicinal drugs.  Instead I trusted the healing of nature and herbs to help ease my sciatic pain.